We are pleased to announce that the Committee for Medicinal Products for Veterinary Use (CVMP) has adopted a positive opinion recommending the granting of marketing authorization of Felpreva® spot-on solution (tigolaner, emodepside, praziquantel). Felpreva® is proposed to treat endoparasite infestations, as well as for treatment and control of ectoparasites in cats.1
What is Felpreva?
Felpreva® is a fixed combination product in the form of a spot-on parasiticide solution for the treatment of cats when ectoparasites, cestodes and nematodes are targeted at the same time.1
 
"We are delighted to receive this positive opinion from the CVMP for Felpreva® for the treatment and prevention of fleas, worms, ticks and mites in cats. The parasiticide market is one of Vetoquinol's key strategic therapy areas and today's milestone marks Vetoquinol's ongoing commitment to this essential category of veterinary medicines," said Matthieu Frechin, CEO of Vetoquinol.
 
Following an anticipated positive decision from the European Medicines Agency on Vetoquinol's application for marketing authorization of Felpreva®, the veterinary medicinal product is expected to be available to veterinarians across Europe in 2022.
 
For more information on the summary of positive opinion for Felpreva® from the CVMP, please visit:
https://www.ema.europa.eu/en/medicines/veterinary/summaries-opinion/felpreva
 
References
[1]  EMA Summary of Positive Opinion – Felpreva. 2021. 
Latest news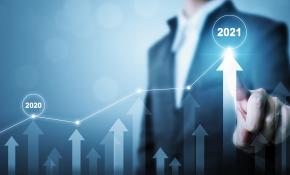 Total Group Sales: €521 million (up 21.9% as reported) Annual Sale of Essential products: €296...
January 2022